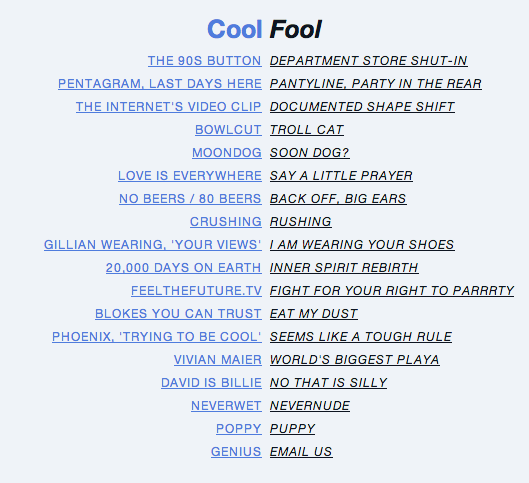 Image from issue 413, view a clickable version of links here.

I created a master list of news and culture resources for the editorial team and contributed to this feature for nearly two years.

COOL FOOL was a section in the (now defunct) weekly newsletter by The Thousands, lovingly compiled (and rhymed!) to alert readers to the greatest and silliest stuff we could find online.

The results turn into a collaborative compilation of click-able internet poetry (see above as an example), which changes on a weekly basis.