Ask me about interviews, reviews, profiles, longform reported features, essays, how-to guides (and more).

I also come up with ideas, and
develop content, and
write words for brands and
businesses—read them here.
KILL YOUR DARLINGS
Dreams Worth Trying For: a conversation with Jenny Zhang
Anna Weiner on Uncanny Valley, garbage language and gut instincts
How to become everything: a review of Arundhati Roy's The Ministry of Utmost Happiness
BANDCAMP DAILY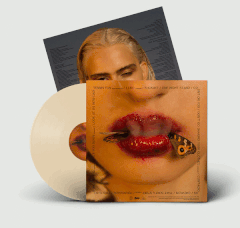 Banoffee grows into herself on avant-pop triumph "Look At Us Now Dad"
THE SATURDAY PAPER


The Inland Sea by Madeleine Watts (book review)

Sex and Lies by Leïla Slimani (book review)


ARTSHUB / SCREENHUB

What can the world's oldest games festival teach the arts about survival?
GRIFFITH REVIEW

'In between the in-between' for Griffith Review 61: Who We Are

THE GUARDIAN

An interview with Melanie Cheng, author of Australia Day and Room for a Stranger
The future of Bollywood cinema: an interview with Shah Rukh Khan and Zoya Akhtar
Call of the wild: the podcasts taking us back to nature
HAZLITT
'Doubt can be a formidable ally': an interview with Josephine Rowe
'We show so much of ourselves to our friends': an Interview with Laura McPhee-Browne
'Folklore has always been about futurity': an interview with K-Ming Chang
FOREGROUND

The city as billboard: Fed Square, Apple and brand urbanism
FRANKIE MAGAZINE
A few ways to support your favourite small businesses
ABC LIFE
Knowing when to give up is a secret superpower. Here's how to hone it
SBS

Everything you need to know before you binge Wellington Paranormal

How The Family Law normalised cultural diversity on Australian television
THE LIFTED BROW
The necessary work of carrying on living: a review of Jenny Odell's How to Do Nothing
MEANJIN QUARTERLY

Stranger Things 2
OTHER

Name A More Iconic Duo: the benefits of cross collaboration